Skip to Main Content
It looks like you're using Internet Explorer 11 or older. This website works best with modern browsers such as the latest versions of Chrome, Firefox, Safari, and Edge. If you continue with this browser, you may see unexpected results.
Different Types of Love
You will be writing a paper that proves that a character from Romeo and Juliet demonstrates a specific type of love.
These are listed as follows:
Unrequited Love: Romeo for Rosaline, Paris for Juliet
Romantic Love: Romeo and Juliet
Parental Love: Lord and Lady Capulet for Juliet - Lord and Lady Montague for Romeo - Nurse for Juliet
Friendship: Romeo and Benvolio - Romeo and Mercutio - Romeo and Friar Laurence - Nurse and Juliet
Love of Family Honor: Tybalt, Mercutio, or Romeo
---
1. Prove your argument by citing examples from the text, Romeo and Juliet. Your citation should include the Act, Scene, Line number(s). Ex: "Quote," (3.1.22-23). No Fear Shakespeare Link
2. Use outside source(s) to explain your specific type of love. Good sources include: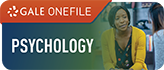 Psychology Today Website and Magazine (click on the search icon in the upper right corner).
---
Tips:
The Paper
For full credit, you will pass in the following:
1-2 page research paper
MLA formatted Works Cited page
Your packet of note sheets
Requirements for paper:
Typed, double-spaced, Times New Roman (sized 12), 1" margins.
Body of paper is 1-2 pages. You will have an introductory paragraph with a thesis. You will then have at least three well-formed body paragraphs and a paragraph at the end for your conclusion.
Staple paper to Works Cited page (last page) in the upper left corner.
The first page must have the following in the upper left corner (copy, paste, and replace if you like):
Your name
Date of project
Your Topic
Class period
Your Teacher's Name
Due date: TBA.
Late projects: minus 10 points for each day late.
Librarian
Jennifer Jourdain